Carpet & Upholstery Cleaning
Serving Broward & Miami-Dade Counties
"Make Carpets Clean Again"

It doesn't take long for a new carpet to show signs of wear and tear. Whether from pets or kids or just through everyday living, your carpet will become stained and collect dust and dirt. Over time, this debris becomes embedded into the carpet fibers. Certified Green Team's expert carpet cleaning technicians can help!
Proudly providing carpet cleaning in Dania Beach FL, Boston, North & South Shore up and down Route 128, and Eastern MA since 2016, Certified Green Team is the trusted and preferred local provider of residential and commercial carpet cleaning services. Certified Green Team's trained professionals steam clean Dania Beach carpet and furniture and restore it to like new condition. Give us a call to clean your carpets, area rugs, and sofa and re-experience clean!
---
Call for a FREE Quote
---
What Choose Certified Green Team?
We clean, sanitize and deodorize all carpets, upholstery, and rugs
We use all organic cleaning products, and have the best cleaners
We don't sub-contract any job. We complete every job we take on
We will complete any size job for you, big or small
We are highly skilled, trained and licensed in water damage restoration
Carpet & Upholstery Cleaning Options Include:
If you are looking for a carpet cleaning company in the Dania Beach area to clean your office or commercial building carpets, look no further! Certified Green Team has been cleaning commercial carpets in Dania Beach for over 7 years and we'd love to keep your employees healthy and your guests impressed! Regular carpet cleaning improves the air quality in your building, which in turn reduces employee sickness. Certified Green Team will be happy to provide a free, written commercial carpet maintenance quote, and keep your building in top shape.
Are you concerned about the presence of germs in your home or the spread of viruses in your Dania Beach office, church, school or public building? The disinfection team at Certified Green Team is ready to respond. All surfaces are treated with EPA recommended products that kill 99.9% of all viruses and bacteria. Keep your employees and loved ones safe and healthy.
We are a marketplace for customers and local providers.
---
Call for a FREE Quote
---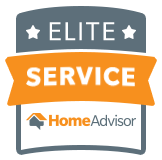 Disclaimer: All sales and inspections by Certified Green Team are final. We use only the highest quality local technicians. Nationwide independent, technicians allow us to provide, prompt quality service at a competitive price. Local contractors affiliated with Certified Green Team are privately vetted, licensed, and insured.