Water Damage Restoration in Fort Lauderdale, Florida
Emergency Water Removal, Clean-up & Dry-out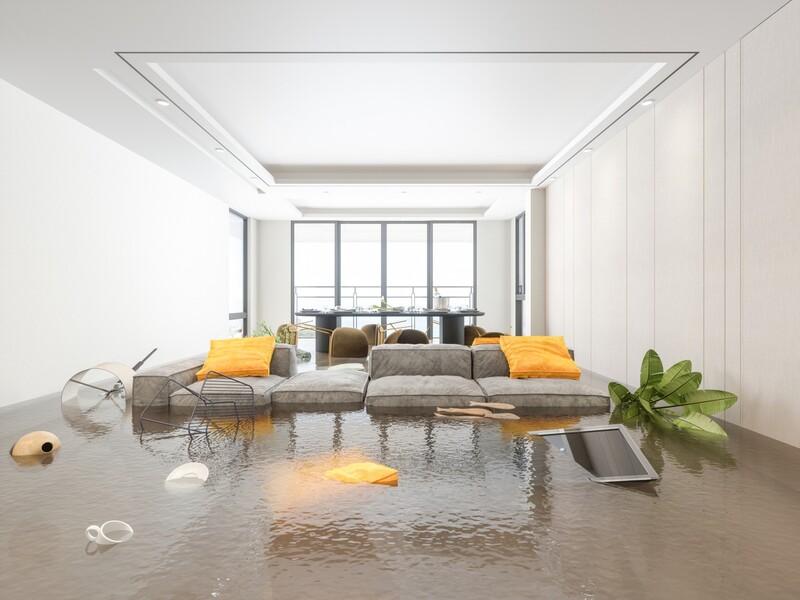 Searching for a Fort Lauderdale water damage restoration contractor? Certified Green Team has been in the carpet cleaning business for more than 10 years. We specialize in restoring carpet and area rugs that have been water damaged in Broward County, Florida. We work directly with your insurance company to process claims as efficiently as possible. When you have Fort Lauderdale water damaged carpeting or rugs, call (786) 322-2337 for emergency service 24/7.
---
Call for a FREE Quote
---

Certified Green Team Can Help with Any Water Damage in Fort Lauderdale, Florida
Fort Lauderdale water damage restoration is a job that's best left to the professionals. Certified Green Team has been salvaging carpet in FL for 10 years. Our first priority is to make sure the area is safe. We remove all unsalvageable property, including sheetrock, then thoroughly dry the entire area with high powered fans. All Certified Green Team restoral specialists are IICRC certified in water removal and restoration for Florida, the most widely recognized and accepted certification program in the restoration industry.
Restore your carpet, upholstery, and other water-damaged property by calling Fort Lauderdale's water damage specialists at Certified Green Team: (786) 322-2337.
The Skilled Experts at Certified Green Team Deal with Fort Lauderdale Water Damage Safely and Efficiently
When it rains, it pours. Heavy rainfalls, ice dams, leaking windows or doors, burst pipes, toilet overflows, and faulty appliances can all damage Fort Lauderdale carpet. Whatever the cause, water-damaged property in Fort Lauderdale needs to be dealt with immediately to prevent mold and mildew growth. Certified Green Team will get on-site quickly to assess and contain the water damage. We strip walls down to the studs, if necessary. Our staff will safely remove and dispose of water contaminated sheetrock and other property. Our powerful fans dry the area and room contents thoroughly. We apply sanitizers to prevent mildew.
Fort Lauderdale Water Damage Restoration is Certified Green Team's specialty.
At Certified Green Team, our first priority is to get rid of any standing water in your Fort Lauderdale home or office, using a truck-mounted water extraction vacuum. The restoration process begins by using the same high powered vacuum to extract water from your Fort Lauderdale carpet, area rugs, and carpet padding. We remove damaged sheetrock, then begin the drying process using high-intensity fans to remove any remaining dampness. We use environmentally-safe cleaners and deodorizers that smell fresh and pleasant. Fort Lauderdale water damaged carpets are thoroughly rinsed via hot water extraction to remove all traces of dirt, mildew, shampoo, and other debris.
Once we move everything back into place, your Fort Lauderdale carpet will look like it was just installed. Call (786) 322-2337 for quality restoral services.
---
Call for FREE Water Damage Restoration Quote
---
WHAT CUSTOMERS ARE SAYING:
5★★★★★ - "We had a very pleasant experience having our upholstery cleaned by the Green Team."

Angela Baker in Fort Lauderdale, FL

2020-05-18

5★★★★★ - "Green Team has been carpet cleaning my apt in Delray Beach for years."

Evgeny Sokolow in Delray Beach, FL

2020-05-18

5★★★★★ - "Excellent carpet cleaning company. Our rugs look so fresh and clean."

Jonah M. in Miami Beach, FL

2020-05-18

5★★★★★ - "These guys are the best rug cleaning company I've used. I live in Aventura, FL, and have had my rugs cleaned many times. These guys were by far the best."

Brian Cohen in Aventura, FL

2020-05-18

5★★★★★ - "They came in and did a contactless carpet cleaning."

Margaret in Boca Raton, FL

2020-05-12

5★★★★★ - "When it comes to cleaning sofas these guys are the best. They also came in with a face mask and gloves."

Jacob rem in Dania, FL

2020-05-12

5★★★★★ - "We had our upholstery cleaned. The technician did a wonderful job deep cleaning our sofas."

Lillian G., Upholstery Cleaning in Aventura, FL

2019-05-28

5★★★★★ - "The air duct cleaning they provided me was exceptional. Everything was cleaned thoroughly. We also had the dryer cleaned because it wasn't working due to an error."

Jacob S., Air Duct Cleaning in Boca Raton, FL

2019-05-28
---
Call for FREE Water Damage Restoration Quote
---